Stainless Steel Filler Neck (80mm x 50mm) Stainless Steel Filler Neck inlet 60mm
£18.99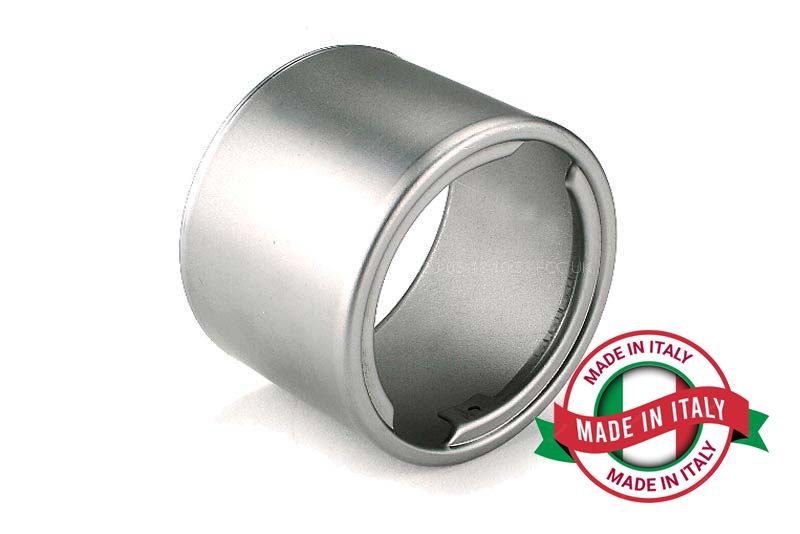 Get notified when in stock
Royal Mail Track 48
Condition - New. Supplied direct to us from our European OEM Manufacturer
Guarantee - Every cap comes with a Free Lifetime Replacement Guarantee*
Delivery - Home, Office or Neighbour. Your Choice
Upgrade to Royal Mail Track 24 for faster UK delivery for just £2.99
Payment - Fast, 3D Secure Card Payments. Telephone Payments Available
Item Description
Product Information - Stainless Steel Weld on Filler Neck OD 80mm Height 50mm takes 58/59mm Cap This product is produced in Europe by an ISO accredited OEM manufacturer. It is a direct replacement for the original in either locking or non locking format.
Worldwide Prices
Overseas: £29.99
Price includes International Shipping + Free Lifetime Replacement Guarantee*. International / European orders are likely to incur additional Duty and Tax charges, which are NOT included within our sale price shown but, will need to be paid upon arrival of goods at your destination.
Delivery by DHL
We are partnered with DHL and use their Express / Global Mail services for international deliveries. A Tracking Code will be emailed to you on dispatch of your order. Orders are processed by our team within 24-48 Hours.
Returns Policy
In the unlikely event you need to return your order, simply obtain a Returns Code before returning the item.
Important. Unless faulty or the item received was not what you ordered, you need to tell us within 14 days of receiving your order that you no longer require the item(s). You then have a further 14 days to actually return the item(s).
You are responsible for the cost of posting your unwanted item(s) back to us. If the item was dispatched incorrectly or received in a faulty condition we will refund your postage paid, up to a maximum of the original postage paid by us. For further details, please see our Returns FAQs.
Related Items
peace of mind purchasing
Lifetime Guarantee
In the unlikely event that your new fuel cap should fail due to normal wear and tear, simply return it with proof of purchase and we will replace it like-for-like Free of Charge. Read more.
Fast Secure Payments
Replacing your damaged, missing or lost fuel cap, is quick, easy and secure. Pay using any major credit/debit or by Telephone. Orders are dispatched within 24 hours.

All Prices inc Delivery
All our prices include the cost of delivery to an address of your choice. UK or Worldwide. No hidden charges at checkout. Home or Office, sent by Royal Mail Track 48 or DHL Express.

Returns Made Easy
Should you need to return your order, whatever the reason, you'll find the whole process quick, easy and transparent. You'll find a clear guide to Returns on our Help pages.
customer service reviews
Fits perfectly! Thanks...
Item arrived noon today. Fits perfectly! Thanks
Such an excellent service...
Excellent service thank so much we're legal now :)
Extremely satisfied customer...
Thank you so much for sending out the fuel cap so quickly. Extremely satisfied customer.